Directory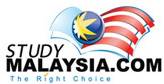 www.StudyMalaysia.com is a friendly and human-edited general education directory. Featured links have information on various educational opportunities, scholarships and news from the academic field. Absolutely FREE!

www.Hati.org.my is a database of homes in Malaysia carefully categorized it by several groups such as Children, Disabled, Senior Citizens, Women and etc by state.The first website was launched in 2002 grew to what they are today from mostly by word-of-mouth.

www.Gov.my is the Malaysian Goverment's official portal. It is a one stop centre for gathering information pertaining to various goverment institutions such as issues on Education, Legal Matters, Employment, Public Amenities and Utilities, Security and Safety and Health.
Our Flagship activities, thus far, include:
<!img src="images/TheMind_final.jpg" alt="TheMind" /><!br><!br><!br>

1. The 9th Malaysian Plan - Voices of Grassroots, a joint program with ERA Consumer, supported by The Friedrich Nauman Foundation and The European Union; carried out in 2005.
2. TheMIND's Bulletin Board (TheMINDBB), launched in 2006.Membership of more than 60,000 people in the mailing list.
3. The National Indian Youth Convention 2007 on Pursuing Excellence.
4. One Day Seminar: Skill Training Program, Kulim,Kedah, a joint program with PAKK.
5. TheMIND's Academic Workshop - Managing Your Ringgits Today for a Better Tomorrow.
6. An Afternoon with Datuk Vinod Sekhar, a joint program with IGAUPM, supported by Petra Foundation.
7. TheMIND's Q'Bank, launched on 01 January 2009.
8. Higher Education Seminar - Strengthening Your Stride, another joint program with IGAUPM.
9. One Day Seminar: Skill Training Program, Bagan Serai,Perak, a joint program with SJK(T) Bagan Serai.
10. Stepping Out: An Undergraduate's Guide to the Employment Market, a program supported by MAHSA University College.

TheMIND Association would like to thank all whom have supported the programs either directly or indirectly. Let's shine! - The Management Committee
TheMIND Association's Objectives:
To identify Malaysian Indian Community's problem in education; either formally or non-formally delivered and proposed solutions towards achieving excellence.

To provide educational counseling and welfare for the members of needy Malaysian Indian Community.

To promote education; either formally or non-formally delivered as the key for advancement which would enable greater participation in the development of the nation.

To conduct research on education issues that would contribute towards the well being of Malaysian Indian Community.

To publish and distribute books, journals, magazines, newsletters, bulletin and other forms of print and electronic publications for the purpose of advancing the objectives of the Association; subject to prior approval from the relevant authority.

To organize courses, seminar, lectures, conference, workshop, dialogue and training for the benefit of all members of the Association and the Malaysian Indian community at large.